The Most Powerful, All-in-One Parental Monitoring App
Protect Your Kid Online and in Real Life with Monitoring and Alerts, so You Can Act Timely!
In Partnership with Bark...
We Offer You an Award Winning Monitoring Software
State Of The Art Monitoring
Bark's Industry-leading Algorithm Scans Online Activities for Dangers such a Bullying, Suicidal text & Other Harmful Content.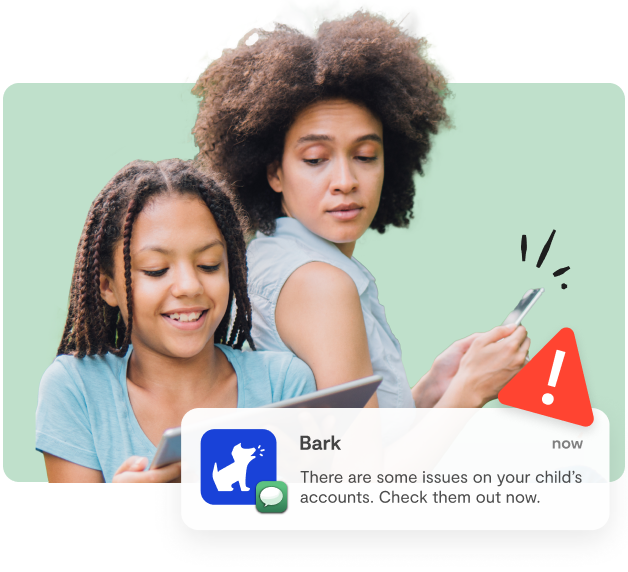 Monitor texts, apps, social media, and web searches
Advanced parental monitoring technology scans your child's online activities for worrisome content and provides a digital safety net.

Create screentime schedules
Set rules for different times of the day like bedtime, school time, and free time.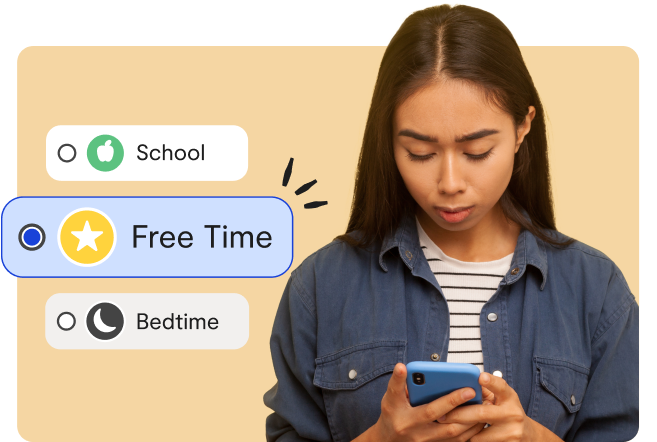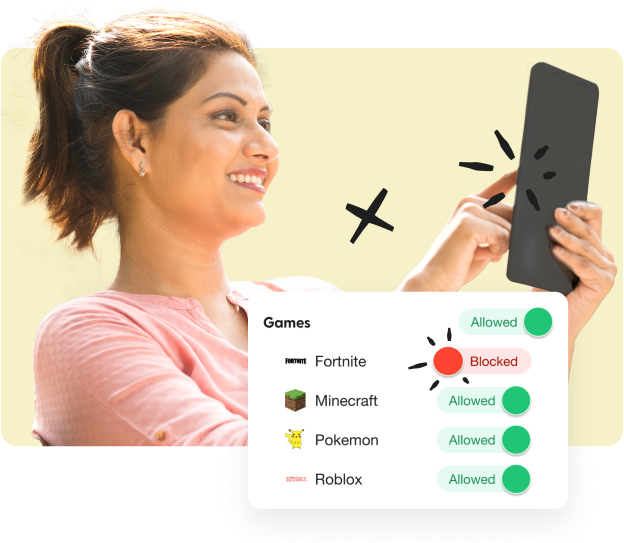 Block websites and apps
Filter out specific sites or choose from 19 different categories to help protect your kid from inappropriate content.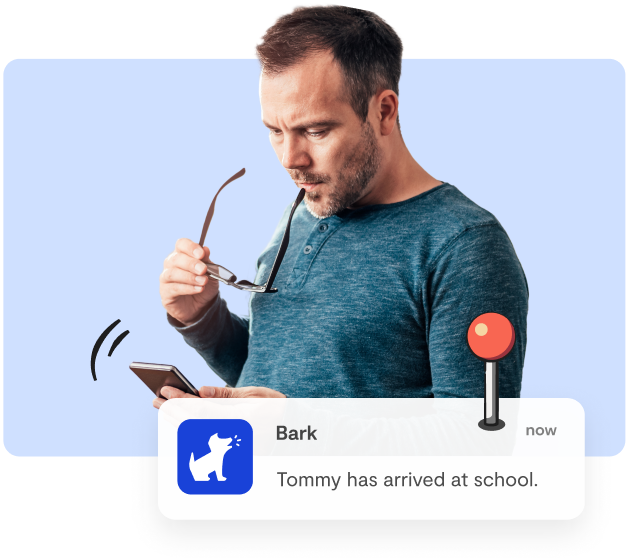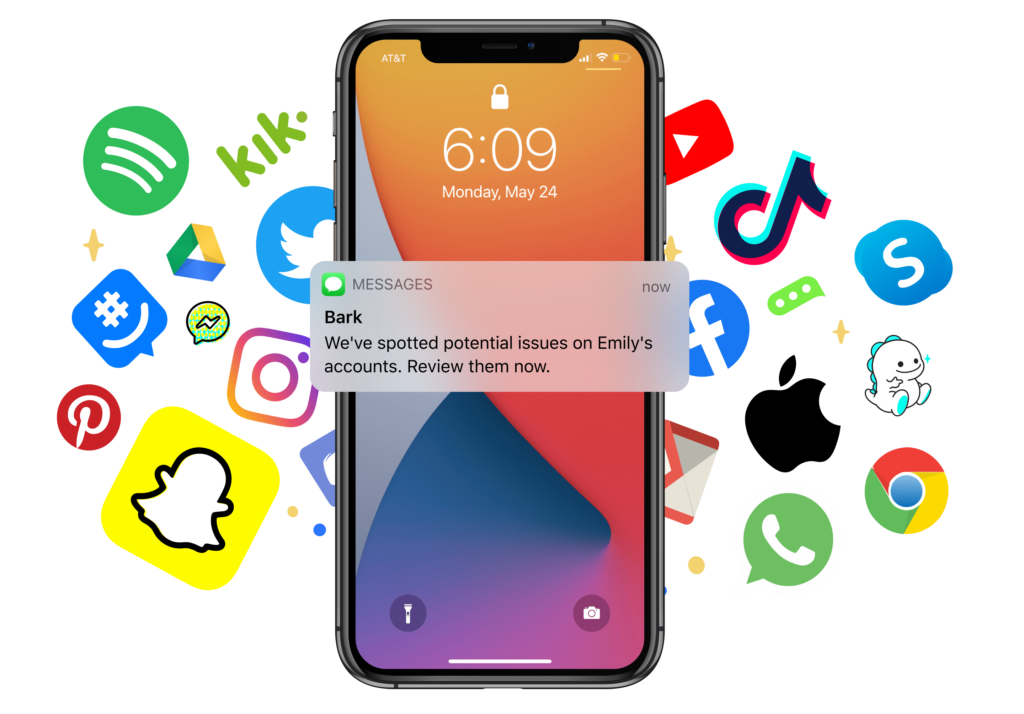 What Bark Monitors
Bark scans texts, emails, and 30+ of the most popular apps and social media platforms for issues like bullying, online predators, suicidal ideation, sexual content, and more.
Bark Premium
With 10% discount from the retail price already applied through IronClad Family.
Monitor texts, email, YouTube, and 30+ apps and platforms

Monitor web searches and saved photos & videos

Receive parental monitoring alerts for issues like cyberbullying, online predators, suicidal ideation, and more

Get insights into your child's digital activities

Keep up with kids with location alerts and check-ins

Order Today and Get 10% OFF
We have tested different parental monitoring software on the market and are proud to partner with Bark to offer you this award-winning platform.
Try their software free for 7 days and rest assured you have taken the right steps to protect your children from online threats.
As an added bonus, when you order from IronClad family here, you will have a 10% OFF discount of their retail price, automatically applied to your subscription indefinitely unless you cancel.
What does Bark Premium do?
Bark is an all-in-one online safety solution that helps keep kids safe online and in real life. With it, you can monitor content, block websites and apps, set screen time schedules, and set location alerts.
What does Bark Premium monitor?
Bark's parental monitoring app cans your child's text messages, emails, saved photos and videos on their camera roll, and 30+ of the most popular social media platforms and apps
You'll get an alert if our advanced AI finds a potential issue so you can check in and make sure everything is okay.
How much does Bark Premium cost?
Bark Premium is $99/year retail, but with IronClad Family is $89.Year. You can add unlimited kids and connect unlimited devices.
Does Bark Premium work with iOS devices?
Bark does work with iOS devices! Because of Apple's restrictions, setup is a little different, though, and parental monitoring isn't available on a few social media platforms.
Does Bark Premium work with Android devices?
Bark does work with Android devices!
Can I block websites and apps with Bark Premium?
Absolutely! You can completely customize the websites and apps each of your children can access — and when your kid can visit them. Block specific ones or choose from categories like sexual content, gaming sites, and more.
What's the difference between monitoring and screen time?
Here at Bark, "monitoring" means that your child's online activities and messages are scanned for potential issues. You don't get access to everything on their device, but you will get alerted if there's something you need to know about.
Screen time, on the other hand, means setting a custom schedule of what apps and websites your child can access throughout the day. This could look like "only educational apps during the school day" or "just meditation and music apps after lights out."