EMPOWER FAMILY TO HANDLE FINANCES QUICKLY IN TIME OF EMERGENCY
Ensure that all finances in your life are easily manageable and accessible sparing your loved ones from any overwhelming burden when you're no longer around.
Avoid storing important financial information in a vulnerable file cabinet that can be damaged. Bank protocols may require a court order for your family to access finances, causing frustrating delays. Instead, assign a financial power of attorney, store it with financial accounts in encrypted vaults, and share it now or choose future delivery.
Comprehensive Financial Preparedness
Crypto Security & Bank Accounts
Losing passwords or private keys can permanently lock you out of your Crypto wallet. And, what about NFT'? Where are you storing those? Don't risk storing these important details on paper or your devices. Our encrypted digital vaults, with the option to share with family members, can help.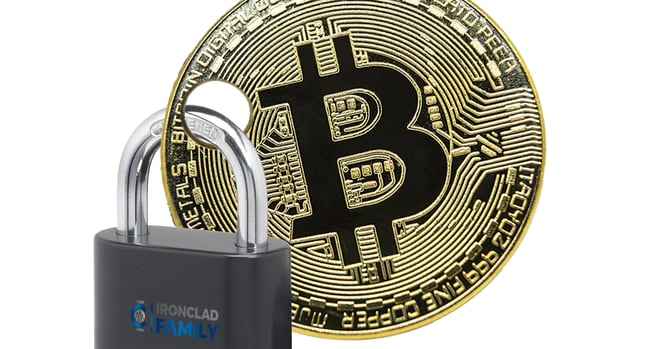 Financial Power of Attorney
Imagine the stress your kid, spouse or best friend would feel while digging through boxes or filing cabinets to understand and settle all your financial issues? By keeping things organized you can make it easier for them to claim benefits, get through the probate and close bank accounts.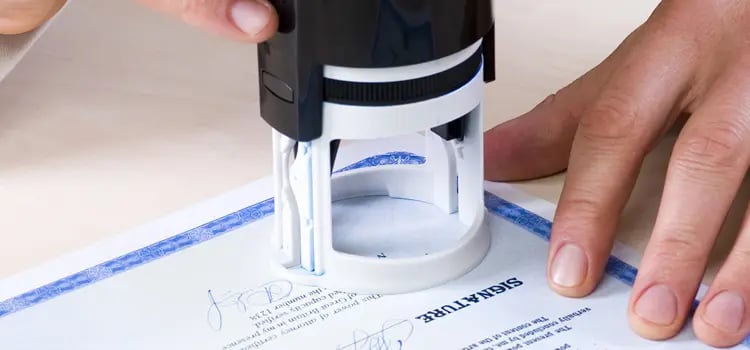 WE INCLUDE EVERYTHING YOU NEED
Get peace of mind with our lawyer-approved, state-specific Power of Attorney. We provide easy-to-use forms that allow you to designate who has access to your bank accounts and when.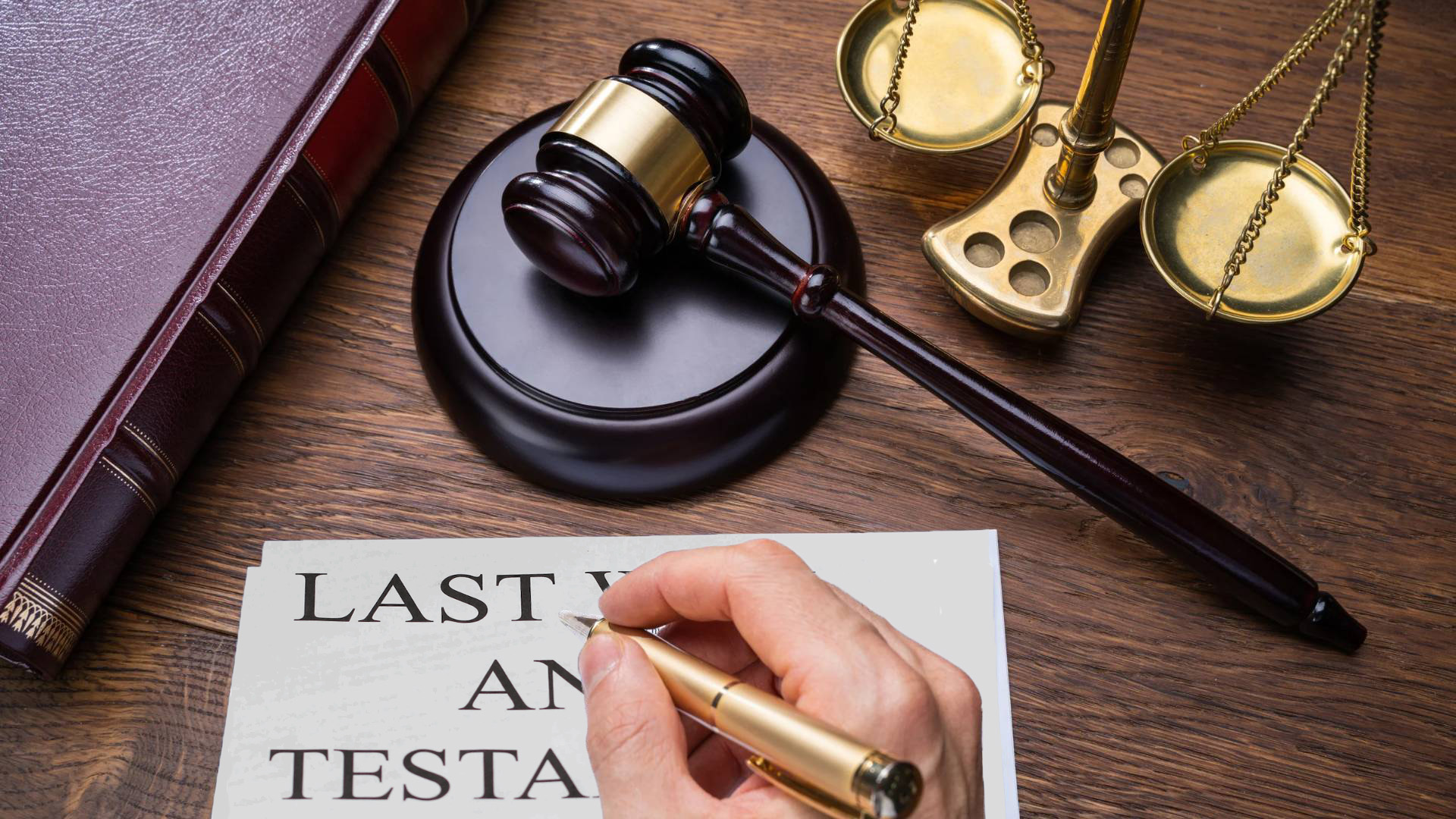 Power of Attorney Wizard Included
Create Power of Attorney. Use our included Will, Health Directive, and Designate Beneficiaries. Upload in your vault and enter designee's contact information. Share it now or have it automatically delivered without a 3rd party.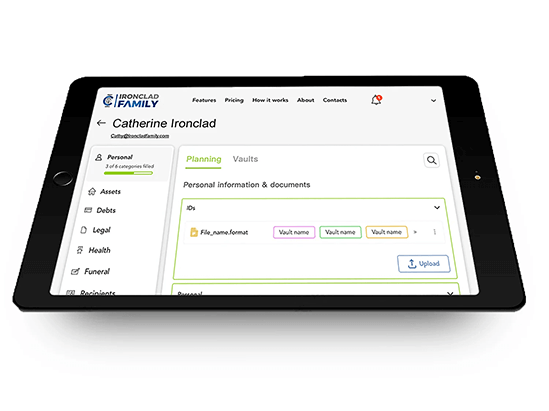 Additional Features for your Peace of Mind
Organize important documents in digital vaults accessible to designated individuals from anywhere. Designate recipients and ensure guaranteed delivery. Includes 2 Emergency Cards.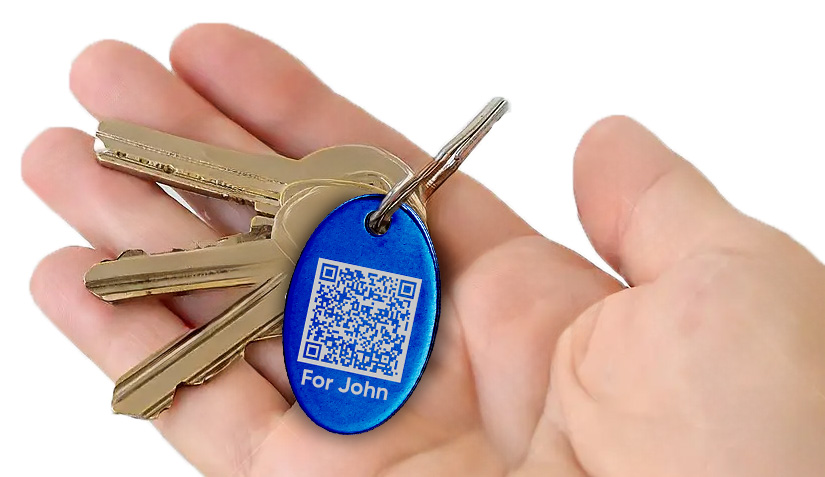 Give Keychain Tags For Each Recipient of Your Vaults.
Protect your information with assigned passcodes. Recipients can easily retrieve designated information by scanning a unique barcode and accessing it online with their passcodes.
Begin your journey immediately with these simple steps ...
Fill out provided estate planning templates. We include Power of attorney, will and health directive.

Start setting up your unlimited digital vaults. You can upload legal documents insurance, health and even financial like crypto passwords... etc.
Fill out Emergency card information for you and another member. We will engrave and ship to you at no extra charge.

Designate up to 4 recipients for each vault depending on who you would like to see information and when.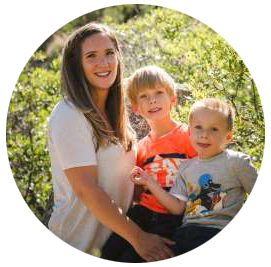 As the mother of two young boys, IronClad Family takes one more thing off my plate and lets me rest easier knowing that in case of any event, my boys will still know me, know about their family, and their caregivers will know where everything is!"
Courtney L.
Mother, Elementary School Teacher
WE NOTARIZE W/ UNLIMITED NOTARY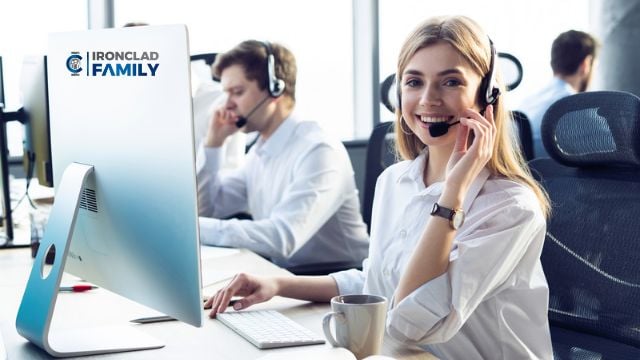 With an IronClad Family subscription, your notary needs become our top priority. Our dedicated team is here to notarize all your legal documents, providing a seamless and efficient service for you and your entire direct family. Whether it's documents for you, your spouse, siblings, parents, or children, we've got you covered.
Remember:
You will have all legal documents needed for an estate plan which meets the needs of about

75% of Americans.
We will notarize them for you. Remote Online Notary (RON) is recognized by almost all states.
You upload the notarized documents in your unlimited vaults while keeping the physical copies at home.
Assign each vault to recipients as you wish with a delivery date or if you weren't around (or manual).
We will deliver the contents of your vaults as you designate.
DON'T MISS THIS LIMITED TIME OFFER TO GET EVERYTHING ORGANZIED FOR THE PEOPLE YOU LOVE!
SIGN UP TODAY ...
And Get the Peace of Mind Knowing Your Information is Secure, and Loved Ones have Access to Everything They need in One Place.
Start Crypto Security Vault