PROTECT YOUR FAMILY
By giving them access from anywhere, at any time, to all the important information they'd need in case of a life event, either planned or unplanned..
The IronClad Family Digital Protection Platform
Digital Protection for All Aspects of a Family's Life

Family Focused
Organized By Essential Aspects of a Family's Life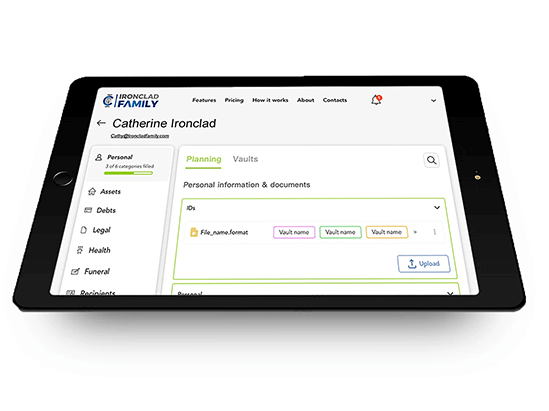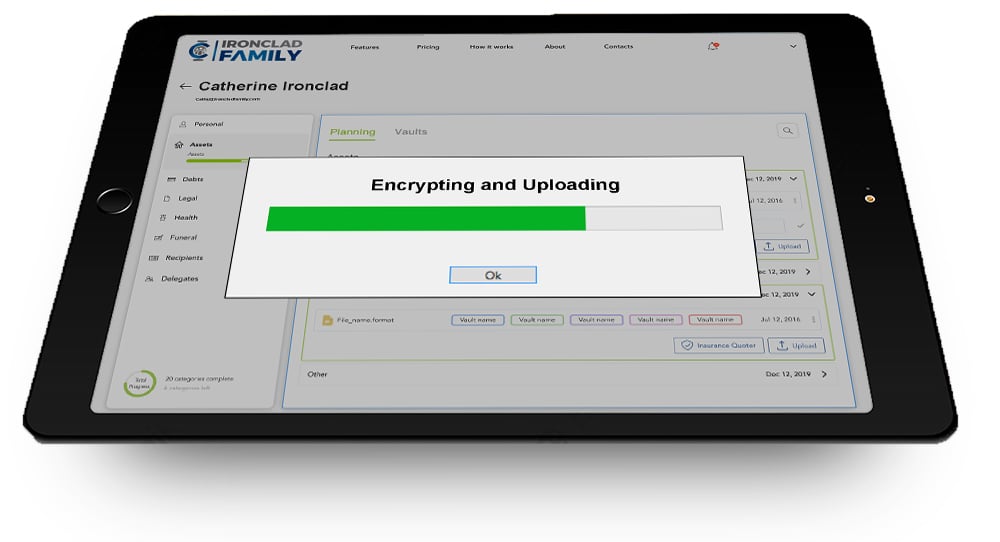 Enhanced Security
Your Information Is Encrypted Then Locked Inside Custom Vaults

Full Control
Protect Your Crypto Wallet, Bank Accounts & Other Financial Assets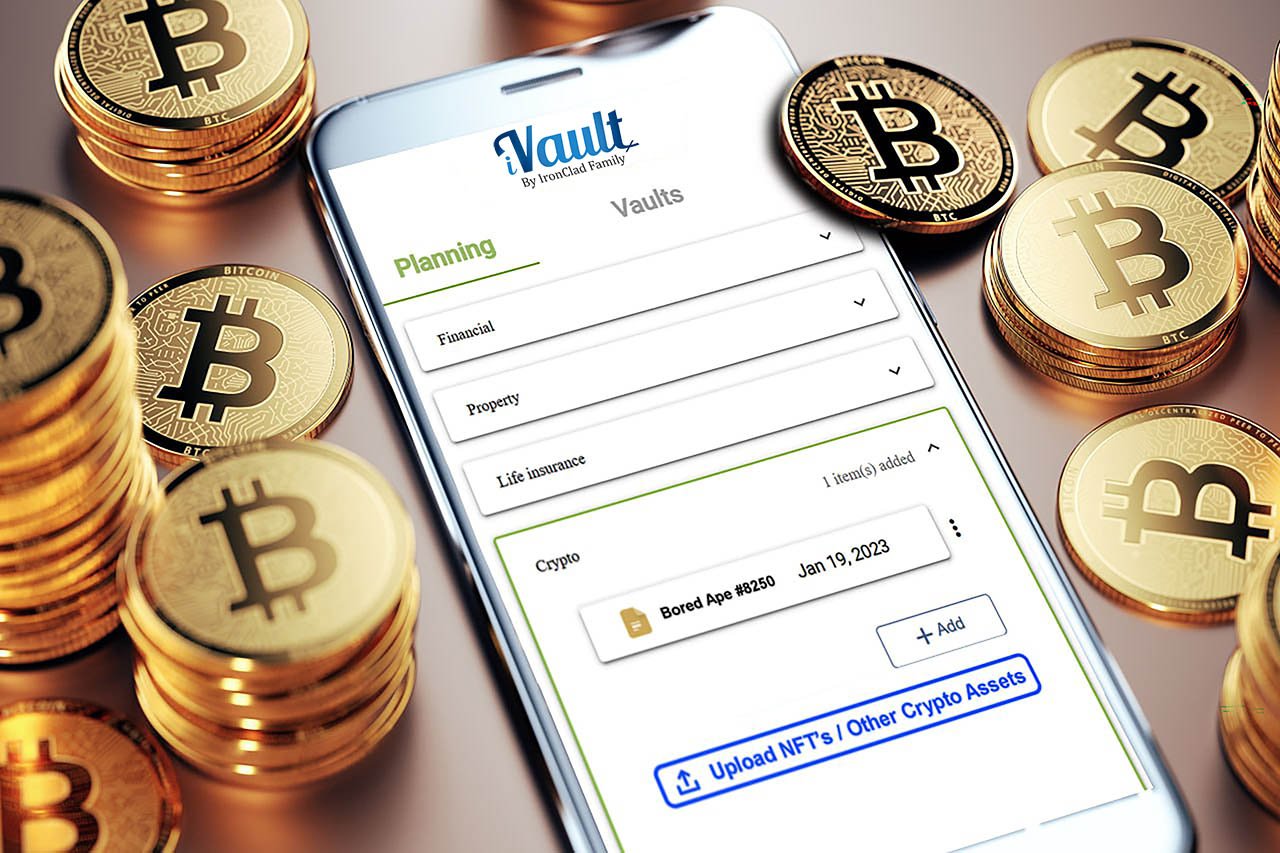 DIY Legal Documents
Will, Health Directive & Power of Attorney Wizards Included

Emergency ID Cards
Personalized Emergency Cards W/ Link to Health Directive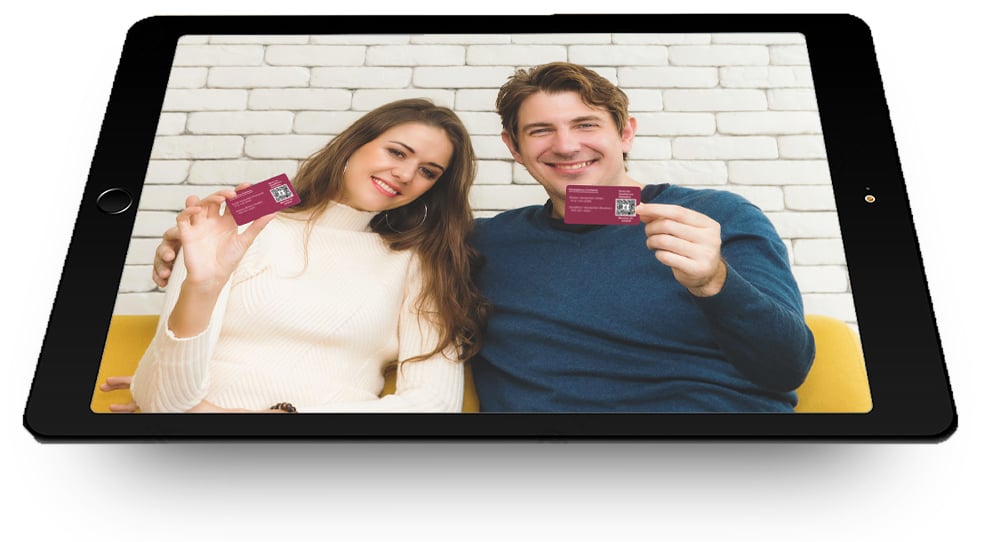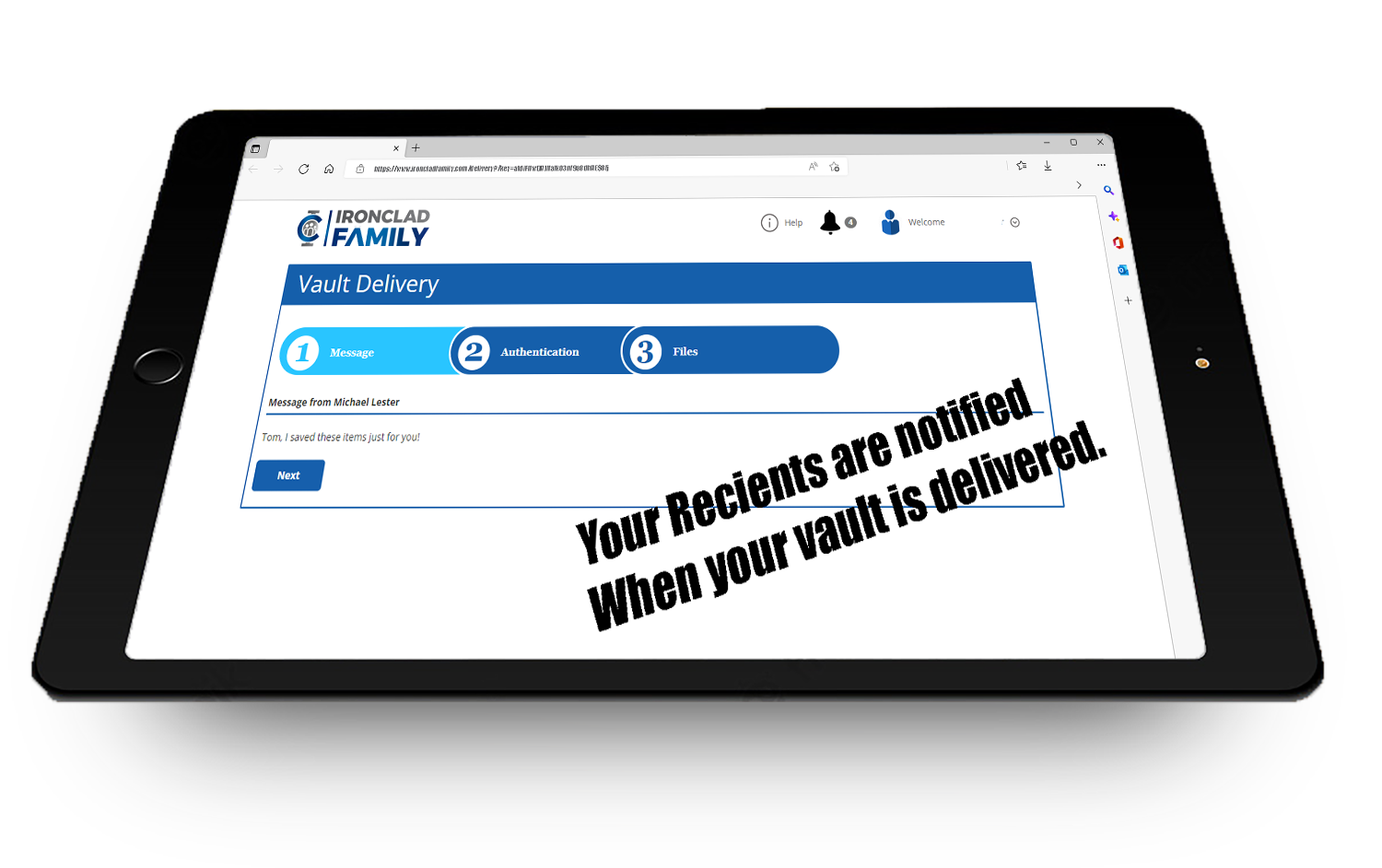 Delivery as Directed
You Decide Who Gets What and When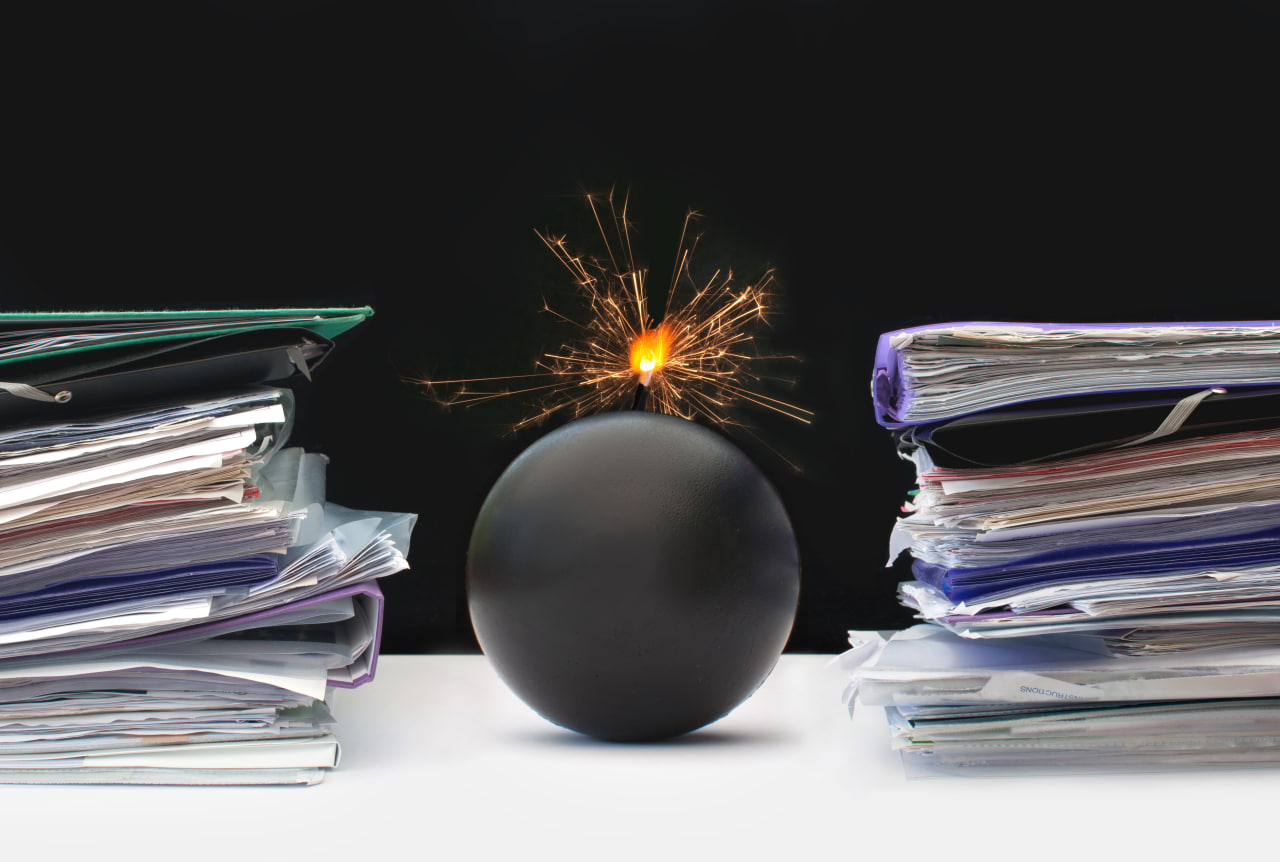 Still writing down your important information on paper, spreadsheets, or google drive so that others can find it later?
Why trust your most sensitive information to medium that has been proven to be subject to destruction or damage by mother nature, human error, and hackers?
Start 14-Day Free Trial
We Include Everything You Need!
CENTRALIZE & SECURE your most important information.
Your account includes:
Unlimited Vaults
Delivery of any Vault Content to Anyone You Designate
Built-in Estate Documents
Personalized Emergency Cards for 2 adults' w/ option to link to heath directive


Securely store:
Financial Account information
Cryptocurrency Wallet's Private Key
NFT Access Information
Legal Documents
Personal & Business Information
Personal or Business Photos and Videos
Personal Instructions/Video Messages


WE WILL PROTECT IT ALL and make sure it gets to the right people at the right time!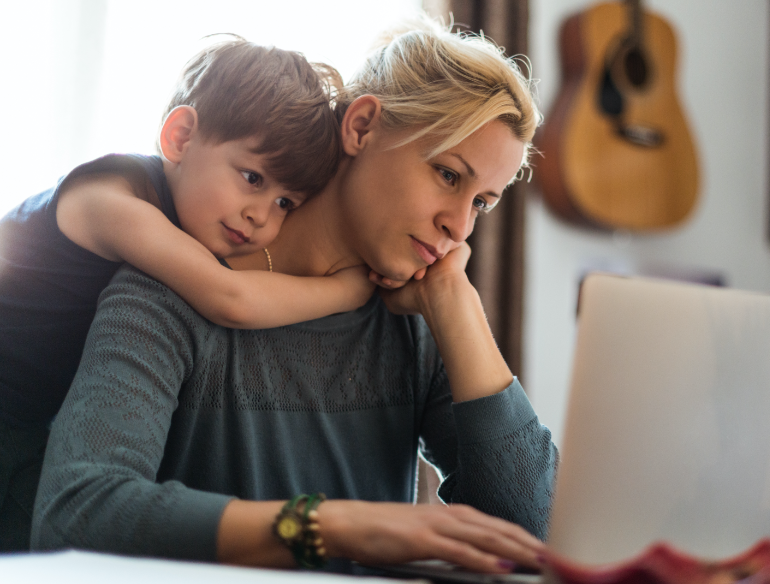 Advanced Security Creates Peace of Mind
You work hard every day to protect loved ones. Make sure they have access to information essential for the family's survival anywhere.
Zero-Knowledge Encryption: Not all encryptions are equal. Unlike cloud storage, we cannot read information you upload.

Unlimited Vaults: Use passphrases to lock information inside virtual vaults, then access, update, and share with family members.

Intelligent & Interactive: Designate who can see the information and schedule delivery of that information to loved ones if you desire.
DO IT YOURSELF
DIGITAL PROTECTION
FOR FAMILIES & INDIVIDUALS
14-Day Free Trial
Then just,
Includes
all of the following features:
Upload documents by category such as personal, legal, health, financial and more

Unlimited Vaults, multiple individual recipients for each vault

Option for automatic release of vaults' contents as directed1

Estate plan legal documents included ($199 value)2

Personalized emergency cards for 2 adults w/ link to heath directive ($40 value)3

Designate assets and liabilities with instructions on how to manage either

Include access instructions to websites and social media accounts

Option to add personal coach for 14 days when you upgrade

4
LIFETIME
DIGITAL PROTECTION
FOR FAMILIES & INDIVIDUALS
14-Day Free Trial
Then just,
Includes all of these lifetime features ..
Everything included in the $99/Yr. Plan without the annual payments

No worrying about credit cards changing, expiring or declining

Guaranteed release of vaults' contents as directed even if you were not around1
Pricing in USD. Free trials will not be billed until the trial period expires.

1 IronClad Family will automatically deliver your important information to designated recipients based on date, death or incapacitation.
2 Lawyer-approved online estate planning documents (will, health directive, power of attorney) are provided for you as part of your subscription.
3 A wallet-size health card is mailed to you with emergency contacts, health issues and a link to your health directive for limited access by EMS services and health providers.
4 Book a 2 hours session with an Ironclad Family Coach via phone/text, to ensure you have secured everything your family needs and made it accessible to them.
Powerful Features Designed For Your Protection

Encrypt, Upload & Access from Anywhere
Unlimited Vaults - Organized in categories reflecting areas families need protection so you'd have one less thing to worry about.

Estate Documents Included
Access to easy-to-use online wizards to create wills, powers of attorney, and Healthcare directives are included for you to update as needed for one year!

Emergency Cards Included
Wallet cards are mailed to you with emergency contacts, health issues and a link to your health directive in case of an emergency.
Automated Delivery Included
Interactive & Secure- Schedule delivery of your information to predetermined recipients, on your terms! Can static storage do that?
Too Busy? Need Help?
Let Us Do it for You!
We'll scan your documents for you, upload them, setup your vault, and then send them back to you inside one of our Fireproof-Waterproof pouches to safeguard your documents at home.
Do it For Me - Learn More
WHAT OUR CUSTOMERS ARE SAYING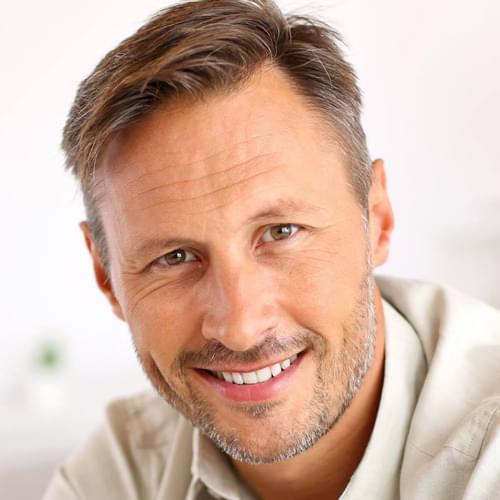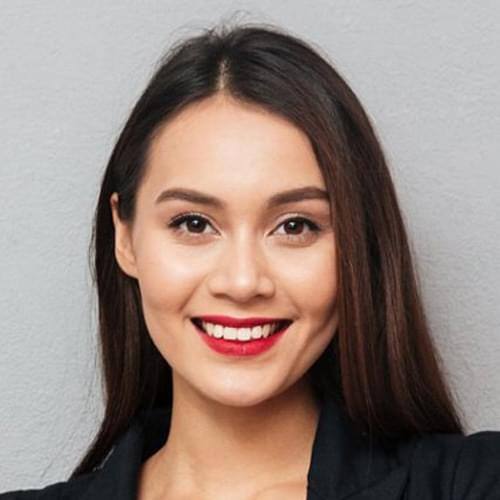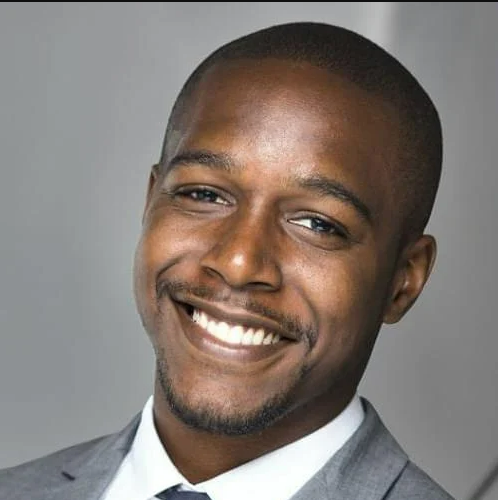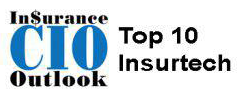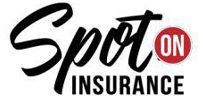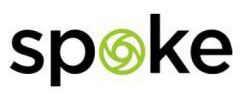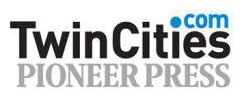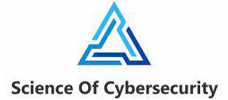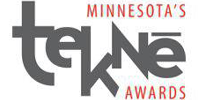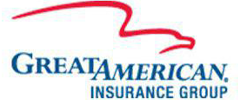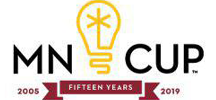 Securing Your Family Assets Today Protects Their Tomorrow
Make sure they have everything they need, when they need it most with an innovative digital protection platform.